Bespoke joinery products and timber doorsets are delivered to site ready for installation. However, in order for this to be completed satisfactory, it is important that certain handling, storage, finishing and installation requirements are met. For best performance and to ensure that your guarantee is not invalidated, the following guidelines must be fully observed.
Quality Assurance
The quality of all products provided by Elite Doors is fundamental to the success and development of the business. It is therefore our policy to research and consistently meet the quality requirements of every market segment in which we operate. We are committed to the training of all our employees in our quality processes.
We are working towards ISO 9001 : 2000 as the structure for the implementing of this policy and are regularly assess by a recognised accreditation organisation for compliance with this standard.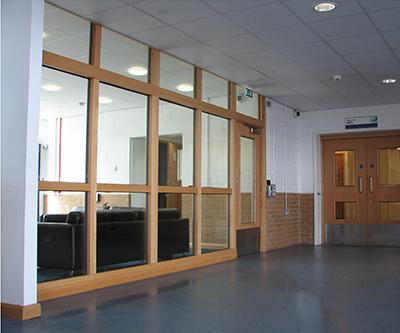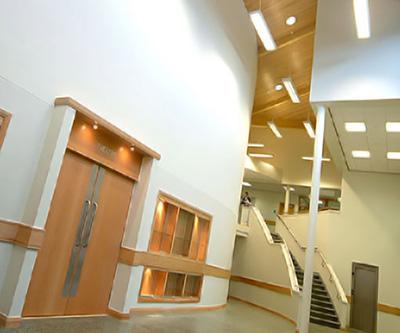 Storage and Handling
Storage and handling of doors must be in accordance with guidance offered by BS 8000 Part 5 : 1990. A timber door must not be exposed to extreme temperature or humidity prior to unpacking. Packaging and protective wrapping should not be removed until the products need to be installed. Doors must be stored flat in a dry, well ventilated environment. Stack doors on at least three level bearers equally spaced along the length of the door. Under no circumstances should they be stored in damp or freshly plastered rooms.
Installation
Fit doors in accordance with the guidelines in BS 8000 Part 5 : 1990. Ensure the property where the doors are to be hung is completely dry, particularly freshly plastered rooms. Install fire doors in accordance with the installation instructions attached to the door edge. Do not cut apertures on site as this will invalidate the fire rating.
Maintenance
The decorative finish applied to external joinery must be maintained in service and moisture must not be allowed to penetrate into the timber throughout its life. Annual inspections should be made and touching up carried out as necessary in areas of wear on external doors. Regular inspections should be carried out to ensure that doors are operating correctly and not binding on floors or against the lock keep, as this will cause damage to the door. It is particularly important to check that intumescent / smoke strips are undamaged.
For More Information please Contact Us.
Call Elite Door Solutions today on: 0333 358 3339 or Contact Us
Elite Door Solutions - partners you can trust